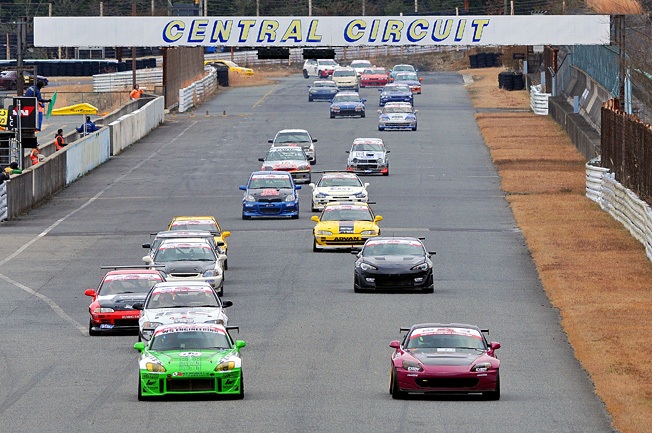 The 4th round of the EXEDY Cup Option 2 Enjoy Endurance Race was held on Saturday, December 6th, 2014, at Hyogo Prefecture's Central Circuit. It was a five-hour endurance race which saw thirty entrants competing with each other on the coldest day of the year.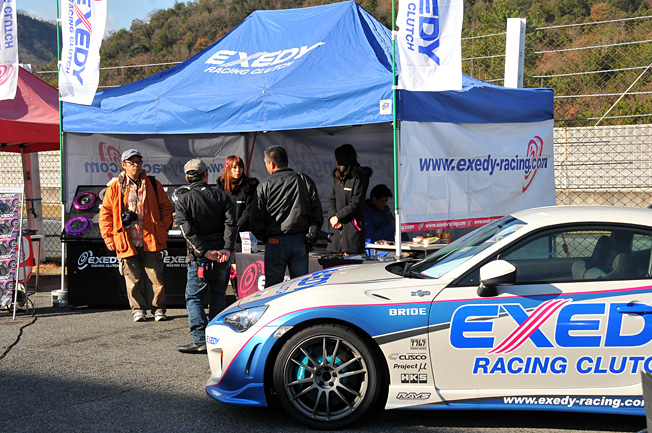 At EXEDY's booth, we put some of our racing clutches on display and also conducted a survey that many people participated in for a chance to win some of our merchandise.

This was a long race consisting of five hours, where racers not only had to demonstrate their skill as drivers, but also test the strength of their unity as a team.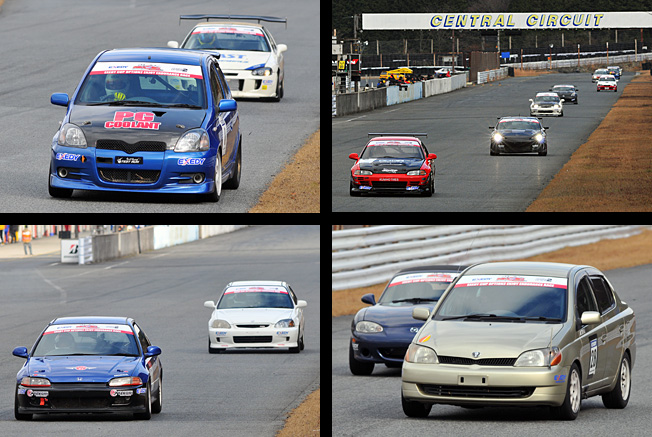 It was predicted that this year's race would be a turbulent one which would include vehicles that would stop moving during the first lap and teams that could not participate in the final race due to trouble experienced during the preliminary race.
In an amazing turn of events, the team that obtained the overall victory was 165 Racing! Congratulations on your victory!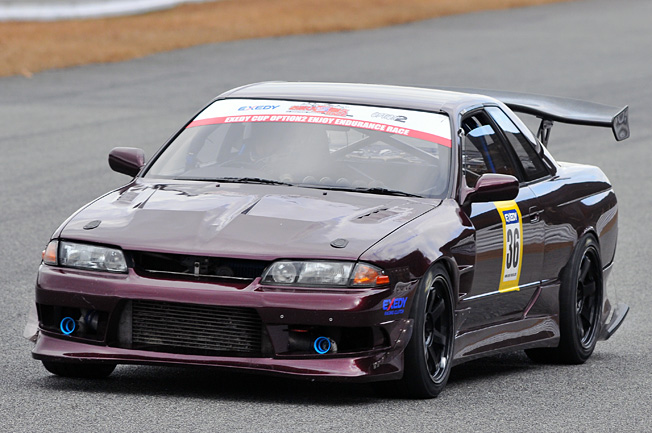 The members of the victorious 165 Racing team were awarded with the Hyper Single Award.
For more specifics about the race results and competition particulars, please visit Side Pontoon's homepage at http://okayama.zimotylife.com/taikyu/default.asp。
You can download pictures of all of the vehicles that participated in this race at our Motorsports Support / Photo & Movie page. Please feel free to use them as wallpapers or in your photo albums.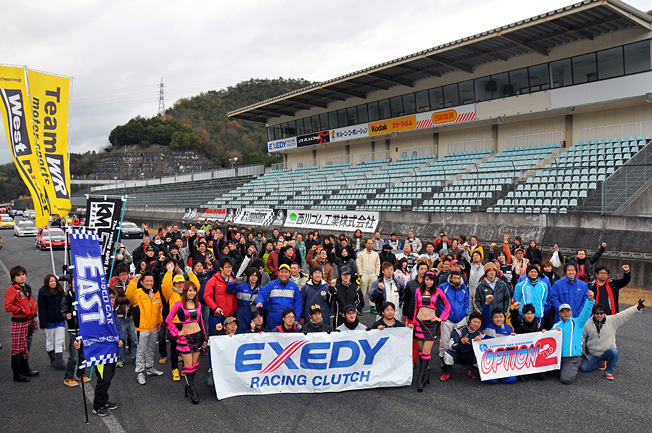 Thanks to all of you that participated in the four endurance races that we held this year. We hope you will do the same for all upcoming races.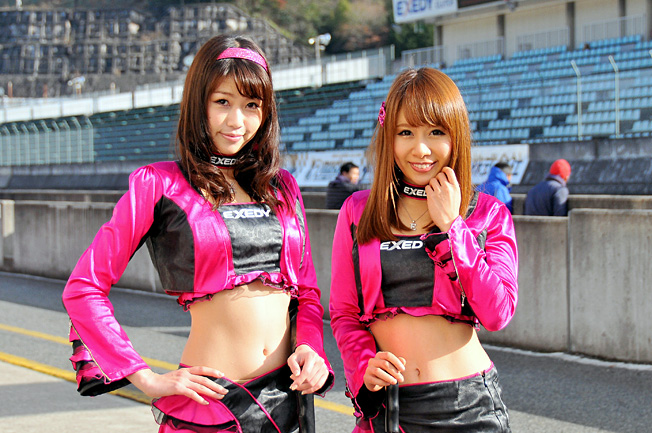 Megu Takigawa (left) and Rie Ukai (right)
It was thanks to all of your support that the 4th round of the 2014 EXEDY Cup Option 2 Enjoy Endurance Race was a fantastic one. We would like to thank you all for the support that you have shown us throughout the year.
The 2014 EXEDY Cup Option 2 Enjoy Endurance Race Final Round – Event Details
Official Race Name
EXEDY Cup Option 2 Enjoy Endurance Race 2014 Rd.4
Date
Saturday, December 6th, 2014
Location
Central Circuit
Taka District, Hyogo
Location via Google Maps™
Race Category
Five-hour Endurance (Classes 1-5)
Race Organizer
Side Pontoon