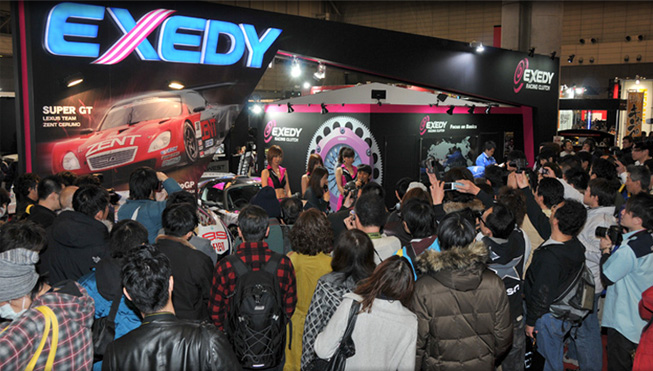 EXEDY has participated in the "Tokyo Auto Salon 2011" that was held at the Makuhari Messe in Chiba Prefecture on January 14 - 16, 2011.
There were more than 240,000 visitors over the period of three exciting days.

EXEDY booth was exhibiting the "YAMAHA YZR-M1" that has won the championship for the 2010 MotoGP and the "EXEDY 11S EXIGE" that participated in the All Japan Gymkhana Championship, making the booth prosperous with the chance for everyone to see racing cars close by and take pictures of them.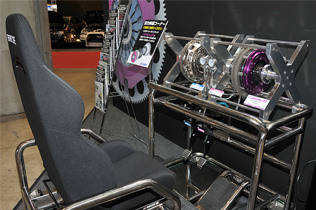 We have setup the "pedal force experiencing corner," so people can experience the difference in the clutch pedal force between the EXEDY Carbon
D and the genuine clutch.
Many people that have experienced were surprise saying, "It's this light?!"
We have exhibited the Hybrid disc that is planned to be marketed in the future in addition to our famous racing clutch series, and people are looking forward saying, "I want to install it on my car!
EXEDY will continue to create products that will please you, and thank you very much for all your support.
EXEDY appreciates very much for all people that have visited our booth.