EXEDY will again support YAMAHA team in MotoGP 2011.
In 2010, we supported to FIAT YAMAHA TEAM and we could successfully show our capability and high technology to the world as a result of YAMAHA's Triple Crown, Rider, Team and Constructors 3 years successively.
YAMAHA Team has changed organization in 2011 and they start the new season as YAMAHA FACTORY RACING TEAM, including 2010 champion Mr. J. Lorenzo and a new rider Mr. B. Spies, the 6th in 2010 series ranking. The YAMAHA Team is ready for opening race on Mar. 20th.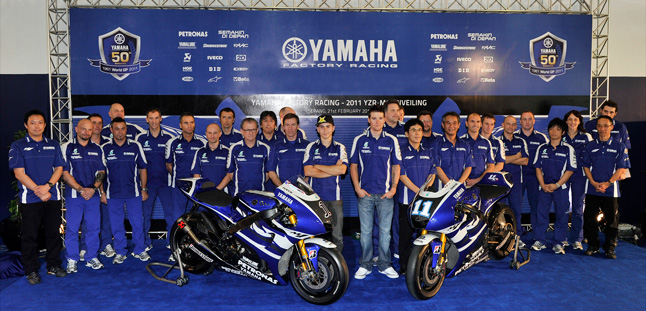 EXEDY support YAMAHA for the MotoGP 2011 season continuously and we will supply the clutches to YAMAHA. We hope and expect YAMAHA's big success again in 2011.
For more detail, visit the MotoGP official website. ■The Official MotoGP Website