Ai Miura finishes round 3 in 7th place!
The 2011 Suzuka Clubman Race Rd. 3 was held on May 8th 2011 at the Suzuka Circuit East Course where EXEDY supported driver Ai Miura, a fourth year student at Osaka Sangyo University, fought a hard race from start to finish.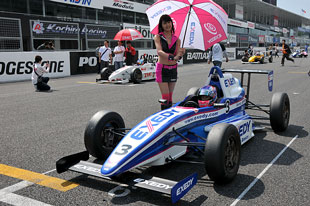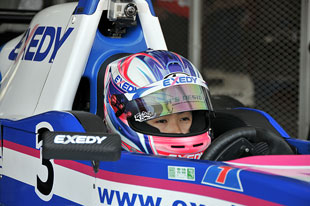 Five additional cars had joined the race compared to round 2 to increase the already high competition to 31 cars. At the end of the race, 30 cars finished and our very own Ai Miura crossed the finish line with a strong 7th place finish for her third career Super FJ race.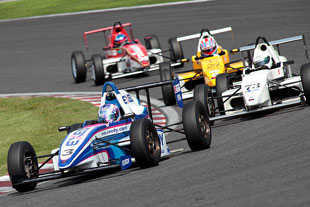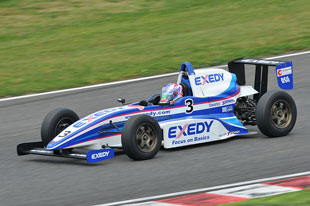 Round 4 will be on July 10th at Suzuka Circuit. Please be sure to join us for the next race!
2011 Super FJ Suzuka series race schedule
Rd 1
Mar. 6th
Suzuka Clubman Race Round1
Q:7th, F:8th, in 21teams
Rd 2
Apr. 10th
2011 Suzuka Clubman Race Round2
Q:11th, F:8th, in 26teams
Rd 3
May. 8th
2011 Suzuka Clubman Race Round3
Q:9th, in 30teams / F:7th, in 30teams
Rd 4
Jul. 9-10th
2011 Suzuka Clubman Race Round4, Endurance Stage
Rd 5
Sep.18th
2011 Suzuka Clubman Race Round5
Rd 6
Oct.16th
2011 Suzuka Clubman Race Round6
Rd 7
Dec.10-11th
2011 Suzuka Clubman Race FINAL Round & S-FJ Championship