MotoGP Rd.5 - Lorenzo and Spies Deliver a Double Podium Finish at the Catalunya GP!
The EXEDY supported YAMAHA FACTORY RACING TEAM pulled through with a double podium finish, taking the second and third place podiums at the Catalunya GP on June 5th 2011. With Jorge Lorenzo in second place and teammate Ben Spies in third, the two made their first pair podium finish at Lorenzo's home circuit of Catalunya.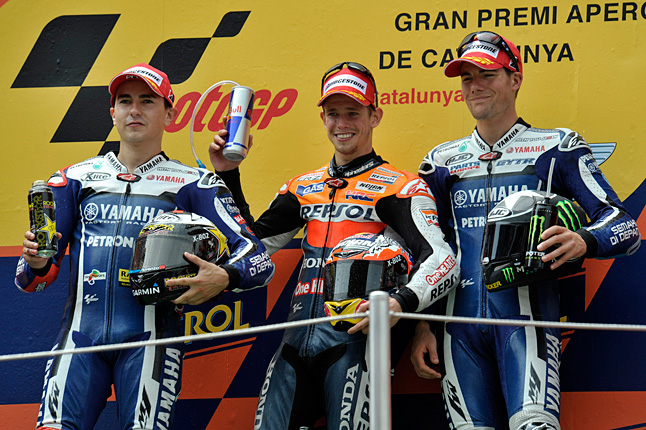 Jorge Lorenzo (left) , Ben Spies (right)
Qualified in at 3rd, Jorge Lorenzo shot up into second by the end of the opening lap and kept his position until the checkered flag. Ben Spies made his way from 4th to 3rd within the first lap and followed the footsteps of his teammate and kept his position to make his first podium finish with the team.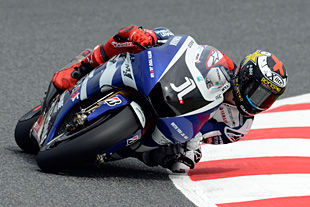 Jorge Lorenzo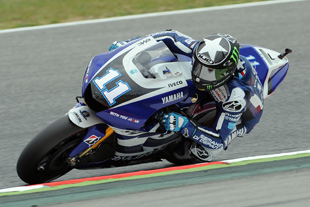 Ben Spies
Please join us in supporting the YAMAHA FACTORY RACING TEAM in Round 6 which will be held on June 12th at England's Silverstone Circuit.
MotoGP2011 Race Schedule
Race
Date
Jorge Lorenzo
Ben Spies
Rd.1
Qatar GP
3/20
2nd place
6th place
Rd.2
Spanish GP
4/3
Winner
DNF
Rd.3
Portuguese GP
5/1
2nd place
DNF
Rd.4
French GP
5/15
4th place
6th place
Rd.5
Catalunya GP
6/5
2nd place
3rd place
Rd.6
British GP
6/12
Rd.7
Dutch TT
6/25
Rd.8
Italian GP
7/3
Rd.9
German GP
7/17
Rd.10
United States GP
7/24
Rd.11
Czech GP
8/14
Rd.12
Indianapolis GP
8/28
Rd.13
San Marino GP
9/4
Rd.14
Aragon GP
9/18
Rd.15
Japan GP
10/2
Rd.16
Australian GP
10/16
Rd.17
Malaysian GP
10/23
Rd.18
Valencian GP
11/6