EXEDY Employee and Race Driver is Series Champion of the JAF Kinki Dirt Trial!
The All-Japan JAF Dirt Trial Series was won on September 25th 2011 by EXEDY's very own, Kousuke Murata (of the Engineering and Development HQ) at the Cosmos Park in Kyoto. He claimed the championship at the 8th race of the series which will now accompany his three other championships, bringing his total to four.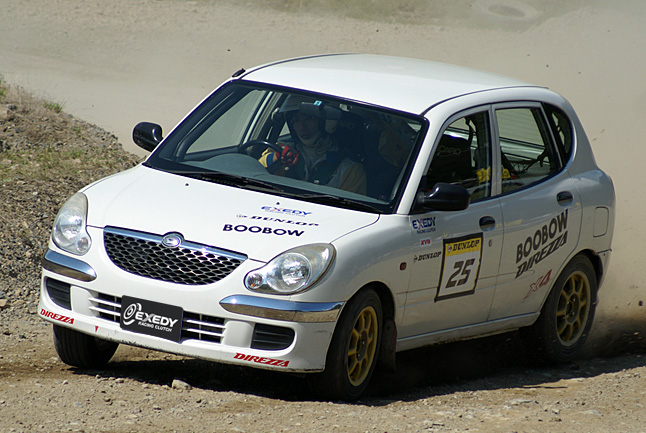 This season, Mr. Murata has finished at second place or better in all races so far through his consistently fast and stable driving that has made him the season champion. Mr. Murata also drives in rally, where on April 4th 2011, he had won the JN1 class of the season's second race.
The next round will be on November 6th at the Mobility Omuta in Fukuoka where the JAF All Japan Cup will be held. Please join us in wishing Kousuke Murata the best of luck in his race.
JAF Kinki Dirt Trial 2011 Race Schedule
Race
Circuit
Date
Result
Round 1
Cosmos Park
(Kyoto Pref.)
3/13
Winner
Round 2
4/3
-
Round 3
4/24
-
Round 4
5/29
2nd place
Round 5
6/26
Winner
Round 6
7/31
2nd place
Round 7
8/28
Winner
Round 8
9/25
Winner