Jorge Lorenzo YAMAHA FACTORY RACING takes the win at Moto GP Round 1!
On April 8th, 2012, round one of Moto GP was held at the Qatar Grand Prix where the EXEDY sponsored YAMAHA FACTORY RACING team's Jorge Lorenzo took first place in the season opener.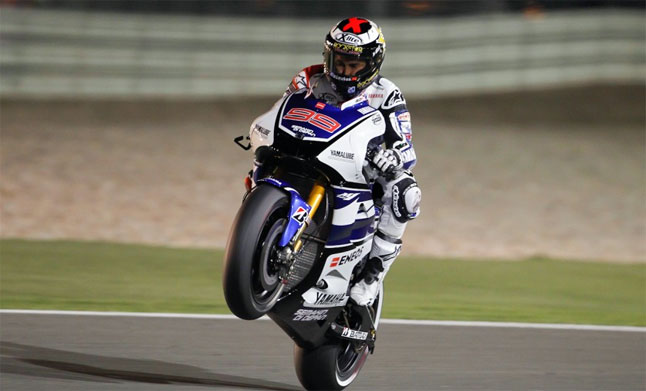 Starting from the pole-position, Lorenzo fell back to third during the race but battled back up to first to take the lead and win the race. Teammate Ben Spies finished 11th.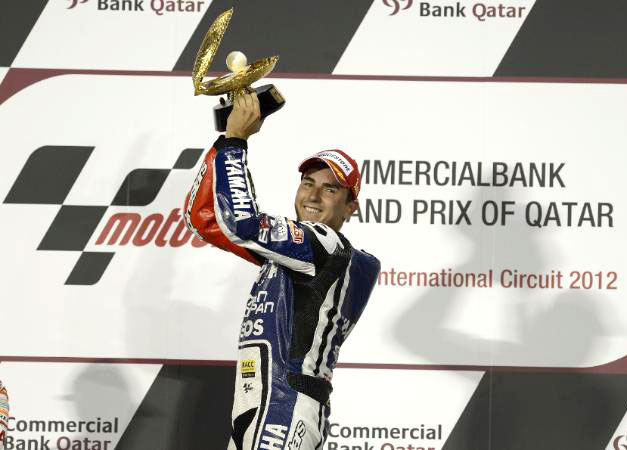 MotoGP2012 Race Schedule
Race
Date
Jorge Lorenzo
Ben Spies
Rd.1
Qatar GP
April 8th
Winner
11th place
Rd.2
Spanish GP
April 29th
Rd.3
Portuguese GP
May 6th
Rd.4
French GP
May 20th
Rd.5
Catalunya GP
June 3rd
Rd.6
British GP
June 17th
Rd.7
Dutch TT
June 30th
Rd.8
German GP
July 8th
Rd.9
Italian GP
July 15th
Rd.10
United States GP
July 29th
Rd.11
Indianapolis GP
August 19th
Rd.12
Czech GP
August 26th
Rd.13
San Marino GP
September 16th
Rd.14
Aragon GP
September 30th
Rd.15
Japan GP
October 14th
Rd.16
Malaysian GP
October 21th
Rd.17
Australian GP
October 28th
Rd.18
Valencian GP
November 11th