J.Lorenzo Wins Rd. 5 Moto GP at Hometown Catalunya!
The EXEDY sponsored YAMAHA FACTORY RACING team's J. Lorenzo won the 5th round of Moto GP on June 3rd 2012.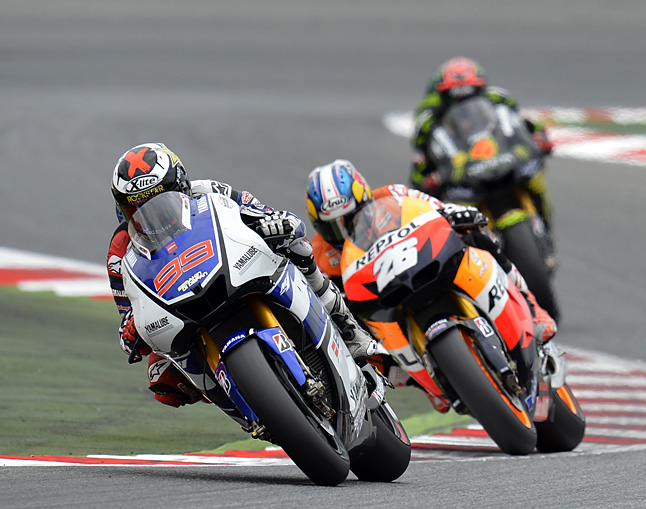 With an air temperature of 27 degrees Celsius and track temperature of 40, the dry conditions of the track proved optimal for Lorenzo who started second on the grid. By the 6th lap of the race the he had taken first place and opened a lead of 5.003 seconds when he claimed the checkered flag at the finish, protecting his seat as the point leader this season.
Meanwhile, teammate Spies, who had started 4th on the grid fell from his bike early in the race putting him in the back of pack. Before the race had finished Spies had made up 11 positions that he had lost and finished in 10th.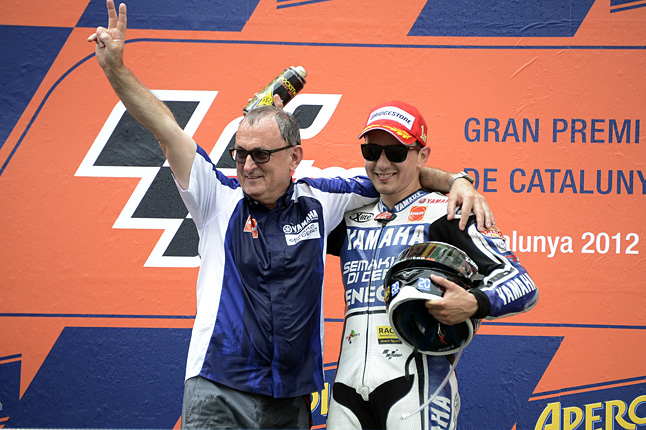 MotoGP2012 Race Schedule
Race
Date
Jorge Lorenzo
Ben Spies
Rd.1
Qatar GP
April 8th
Winner
11th place
Rd.2
Spanish GP
April 29th
2nd place
11th place
Rd.3
Portuguese GP
May 6th
2nd place
8th place
Rd.4
French GP
May 20th
Winner
16th place
Rd.5
Catalunya GP
June 3rd
Winner
10th place
Rd.6
British GP
June 17th
Rd.7
Dutch TT
June 30th
Rd.8
German GP
July 8th
Rd.9
Italian GP
July 15th
Rd.10
United States GP
July 29th
Rd.11
Indianapolis GP
August 19th
Rd.12
Czech GP
August 26th
Rd.13
San Marino GP
September 16th
Rd.14
Aragon GP
September 30th
Rd.15
Japan GP
October 14th
Rd.16
Malaysian GP
October 21th
Rd.17
Australian GP
October 28th
Rd.18
Valencian GP
November 11th