EXEDY's Ai Miura Wins the Solar Car Race Suzuka 2013 for the second time in a row!
The FIA Solar Car Race Suzuka 2013 was held from August 2nd and 3rd, where the teams fought out the long endurance race through the midsummer heat over the two day event. The race was held at the Suzuka Circuit International Circuit where weather and car conditions were spot on to let EXEDY's own Ai Miura (CSR ・ Public Relations Department) along with her alma mater Osaka Sangyo University team and driver to put together a unbeatable performance to win the 5 hour endurance race for the second year in a row.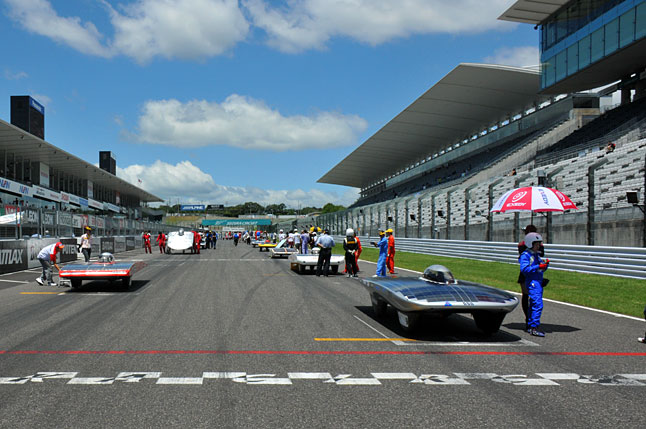 Qualifying took place on August 2nd, where Ai Miura took pole position as she renewed the course record for the fast solar car to race at Suzuka Circuit. Race day was held on August 3rd, where Ai would drive the second half of the race that put her agility to the test over a 3 hour straight performance.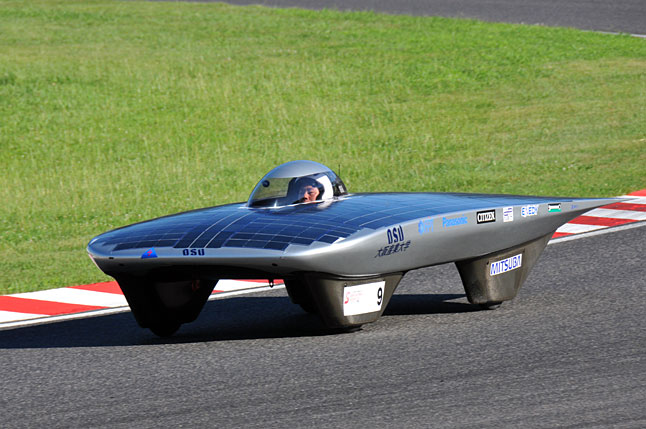 This year's win increase the Osaka Sangyo University's total to 7 wins.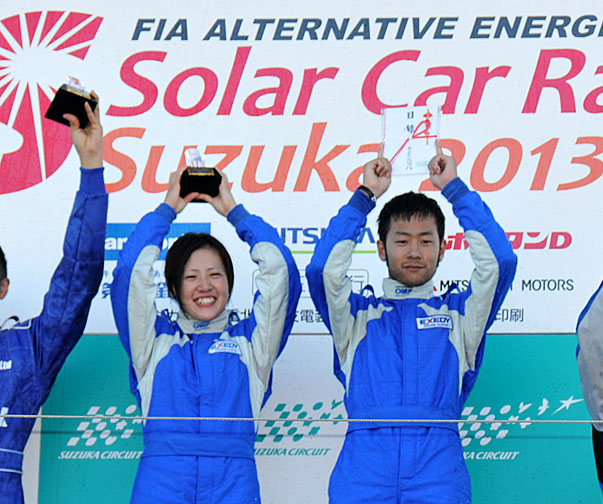 Ai Miura on the victory podium (Left)