YAMAHA FACTORY RACING celebrates a win in round 17 in JAPAN as Lorenzo gets his 7th victory!
October 27th, 2013 - EXEDY supported YAMAHA FACTORY RACING ran the show during the Japan GP at the Motegi Twin Ring where Lorenzo made his 7th victory this season.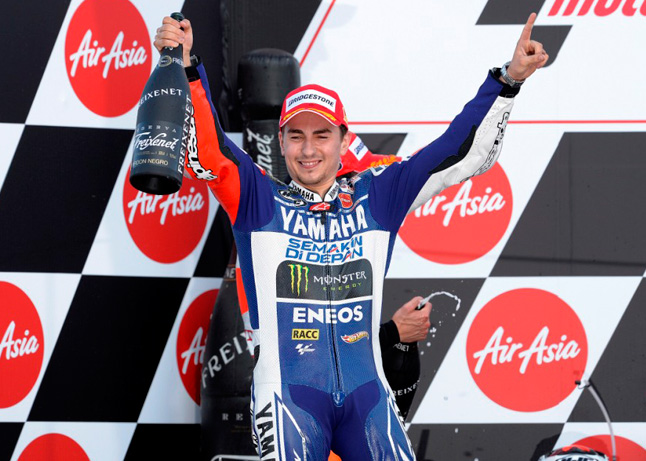 J. Lorenzo
Starting from the pole position, Lorenzo overwhelmed the pack and rapidly extended his lead and went unchallenged until the finish to give him yet another pole-to-win race. The championship point leader now only has a 13 point lead over Lorenzo as he continues to wheel in the championship win.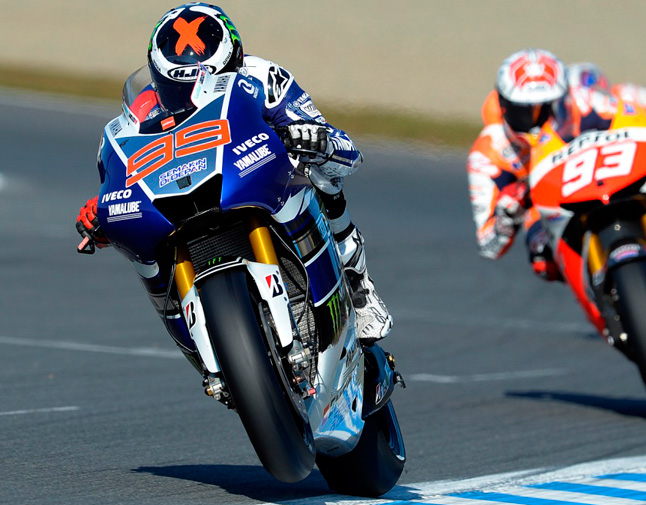 J. Lorenzo
Teammate Valentine Rossi crossed the finished in 6th place.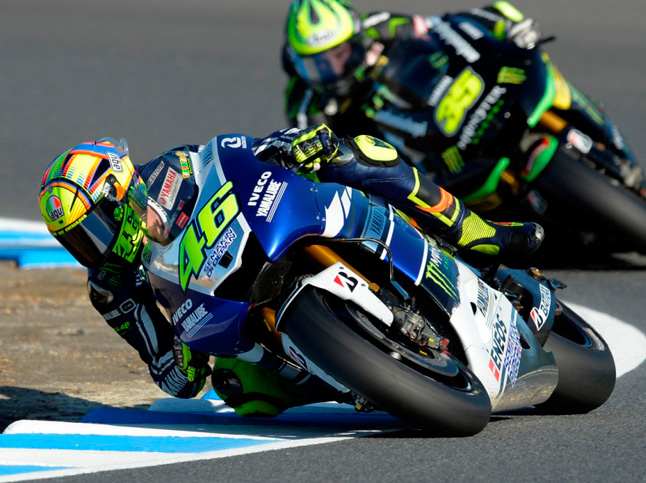 V. Rossi
MotoGP 2013 Race Schedule
Race
Date
Jorge Lorenzo
Valentino Rossi
Rd.1
Qatar GP
4/7
Winner
2nd place
Rd.2
Americas GP
4/21
3rd place
6th place
Rd.3
Spanish GP
5/5
3rd place
4th place
Rd.4
French GP
5/19
7th place
12th place
Rd.5
Italian GP
6/2
Winner
DNF
Rd.6
Catalunya GP
6/16
Winner
4th place
Rd.7
Dutch TT
6/29
4th place
Winner
Rd.8
German GP
7/14
-
3rd place
Rd.9
U.S. GP
7/21
6th place
3rd place
Rd.10
Indianapolis GP
8/18
3rd place
4th place
Rd.11
Czech GP
8/25
3rd place
4th place
Rd.12
British GP
9/1
Winner
4th place
Rd.13
San Marino GP
9/15
Winner
4th place
Rd.14
Aragon GP
9/29
2nd place
3rd place
Rd.15
Malaysian GP
10/13
3rd place
4th place
Rd.16
Australian GP
10/20
Winner
3rd place
Rd.17
Japan GP
10/27
Winner
6th place
Rd.18
Valencian GP
11/10
For more detail, visit the YAMAHA FACTORY RACING official website.
■http://www.yamahamotogp.com