EXEDY employee Ai Miura's third consecutive victory at the 2014 Suzuka Solar Car Race!
The 2014 Suzuka Solar Car Race was held at Suzuka Circuit's International Racing Course from August 1st, 2014 to August 2nd, 2014. Ai Miura, an employee that works in our CSR・Public Relations Department, entered the race as a driver for the racing team of her alma mater Osaka Sangyo University, taking the overall victory once again for her third year in a row.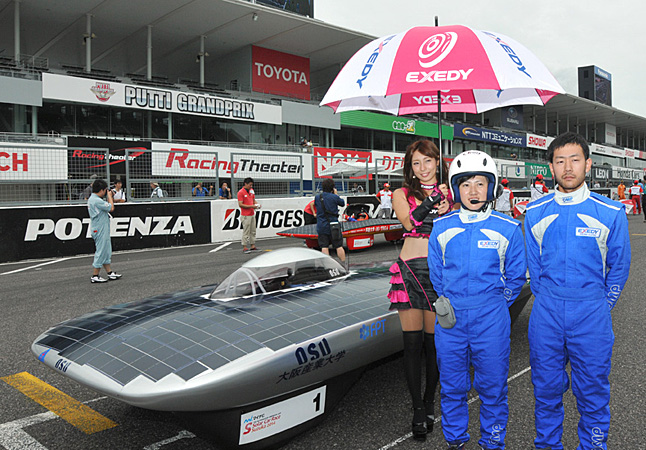 On August 1st, Ms. Miura set the top time at 3 minutes and 41.9 seconds in the preliminary race, twenty seconds ahead of the 2nd place team, and secured her team the pole positon. During the final race, which was held on August 2nd, she served as the first driver for her team in the five-hour endurance race. With intermittent rains throughout, Ms. Miura was racing under difficult conditions, but through her steady driving, she was able to extend her lead, and, after driving for three and a half hours, she finally made a pit stop.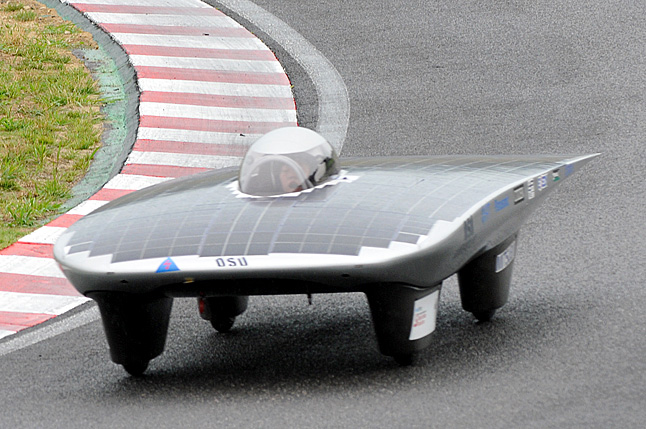 After Ms. Miura handed the wheel over to the second driver, the Osaka Sangyo Team kept their lead throughout the race, and took home their 8th overall victory for three years in a row.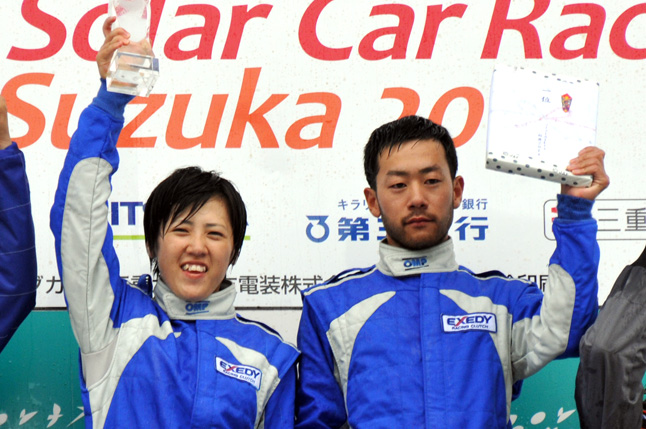 Ai Miura on the victory podium (Left)