Last Japanese Formula 3 Championship race of the season for EXEDY employee Ai Miura
On October 13 and October 14, 2018, round 18 and round 19, the final races of the Japanese Formula 3 season were held at Fuji Speedway. EXEDY employee Ai Miura finished 7th in round 18 and 8th in round 19.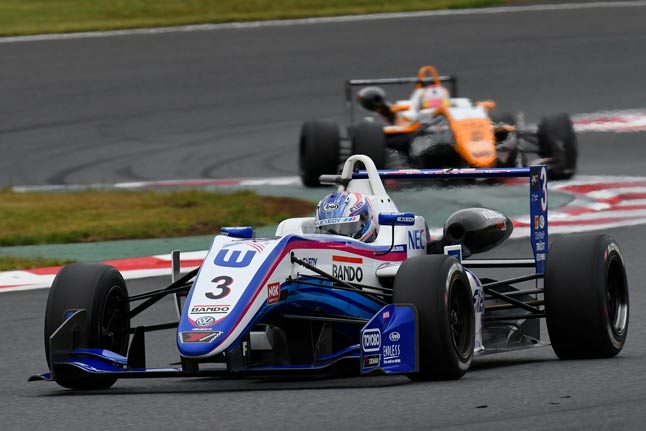 Ai Miura
Ai Miura finished the season in 12th place overall.
2018 Japanese Formula 3 Championship Race Schedule
Race
Location
Date
Result
Round 1
Suzuka Circuit
4/21-22
7th
Round 2
11th
Round 3
Sportsland SUGO
5/26-27
11th
Round 4
12th
Round 5
Fuji Speedway
7/7-8
DNF
Round 6
7th
Round 7
Okayama International Circuit
7/28-29
8th
Round 8
9th
Round 9
12th
Round 10
Twin Ring Motegi
8/18-19
10th
Round 11
9th
Round 12
11th
Round 13
Okayama International Circuit
9/8-9
6th
Round 14
10th
Round 15
Sportsland SUGO
9/29-30
15th
Round 16
13th
Round 17
9th
Round 18
Fuji Speedway
10/13-14
7th
Round 19
8th