EXEDY employee Ai Miura is competing in the Japanese Formula 3 Championship's
C Class!
Ai Miura, an EXEDY employee working in our CSR ・Public Relations Department, is competing in this year's Japanese Formula 3 Championship's C Class and racing under the B-Max Racing team. She gained a lot of attention in 2014, when she competed in the championship's N Class and became the first female driver to ever place first at a Japanese Formula 3 Championship race. She also competed in the N Class last year, where, due to her fantastic racing performance, she placed second overall. After having decided to move up to the C Class for this season, she attempted her first challenge at the opening race held on April 23, 2016.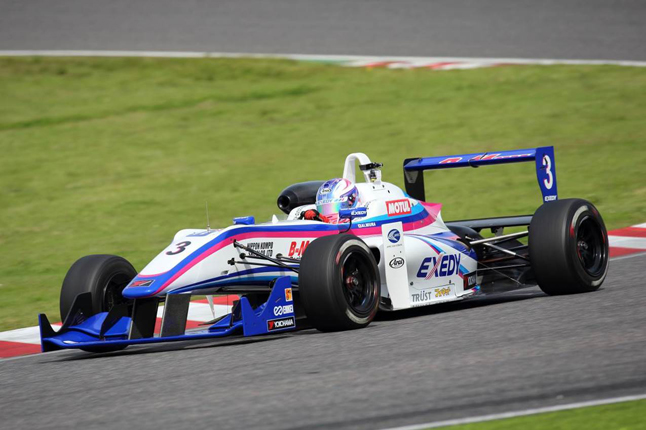 Ai Miura racing through Suzuka Circuit
As a female racer, she showcased some bold driving at her C Class debut, putting up a hard fight to place 10th out of 15 drivers.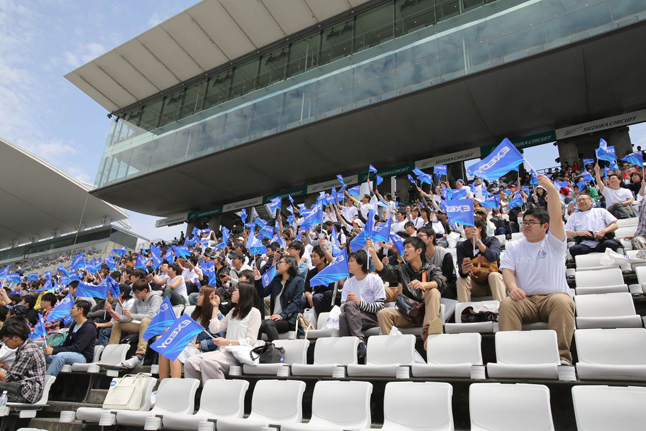 EXEDY employees cheering on Ai Miura
On the day of the race, about 370 EXEDY employees from headquarters, our Ueno Division, and EXEDY Nara, along with members of their families, hurried over to cheer on Miura, who was challenging the tough competition.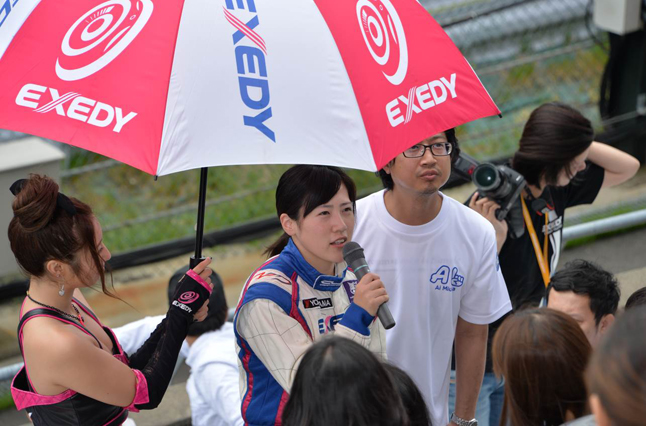 Ai Miura greeting fellow EXEDY employees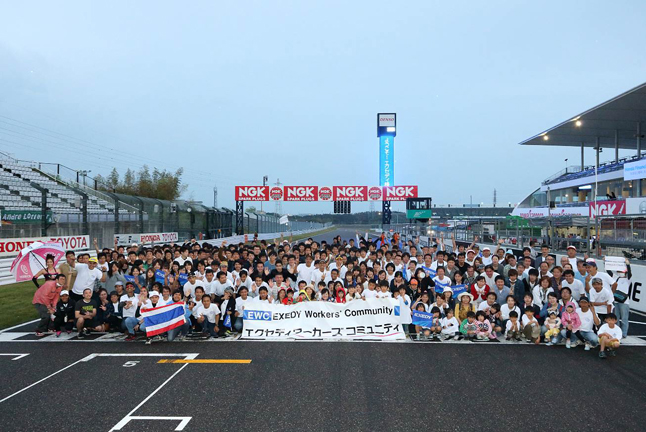 Group Photo