EXEDY Fukushima organized Ai Miura supporters tour
On September 29, 2018, round 15 and round 16 of the Japanese Formula 3 season were held at Sportland SUGO. EXEDY Fukushima organized a supporters tour to cheer on racing driver and EXEDY employee, Ai Miura. 26 people participated. After the race they took a commemorative photo on the circuit.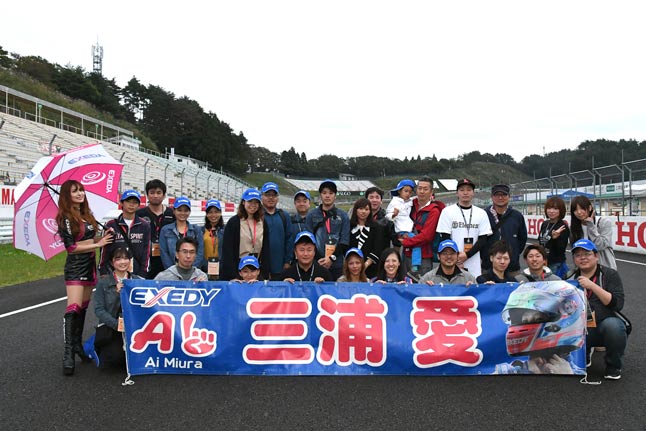 Commemorative photo on the circuit
Ai Miura finished in 9th place in round 16 on September 30th (Sun). Ai Miura, who started the race in rainy conditions at the back, overtook several cars at the start. An accident occurred in front, allowing her to jump up to 9th place.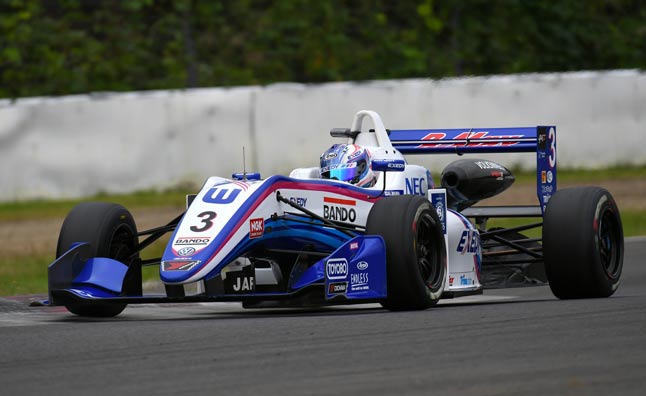 Ai Miura
2018 Japanese Formula 3 Championship Race Schedule
Race
Location
Date
Result
Round 1
Suzuka Circuit
4/21-22
7th
Round 2
11th
Round 3
Sportsland SUGO
5/26-27
11th
Round 4
12th
Round 5
Fuji Speedway
7/7-8
DNF
Round 6
7th
Round 7
Okayama International Circuit
7/28-29
8th
Round 8
9th
Round 9
12th
Round 10
Twin Ring Motegi
8/18-19
10th
Round 11
9th
Round 12
11th
Round 13
Okayama International Circuit
9/8-9
6th
Round 14
10th
Round 15
Sportsland SUGO
9/29-30
15th
Round 16
13th
Round 17
9th
Round 18
Fuji Speedway
10/13-14
Round 19