EXEDY sponsors round one of the 2016 All Japan Gymkhana Championships!
We once again served as the main sponsor for the first round of the All Japan Gymkhana Championships, which was held at Okayama International Circuit on March 6, 2016.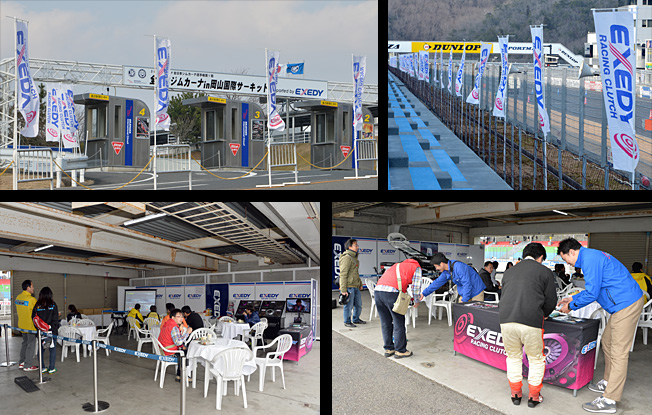 We had racing clutches on display as well as a live feed of the race streaming at our booth. In addition to this, EXEDY-sponsored racer Tetsuya Yamano held autograph and photo sessions out front.

Tetsuya Yamano is now competing in the PN-4 class, where he has switched to his new vehicle the EXEDY 71R EXIGE. He finished this round in fifth place.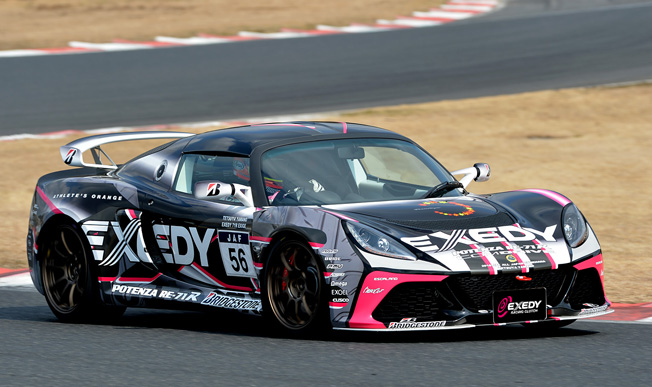 EXEDY 71R EXIGE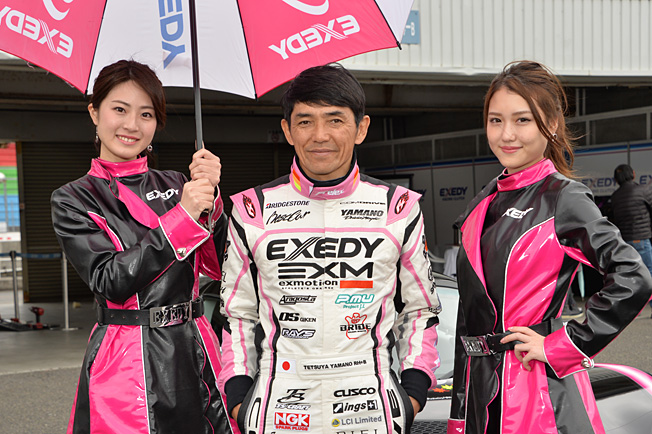 We would like to express our thanks to all of you who came to visit our booth.
2016 All Japan Gymkhana Championships - Race Schedule and Results
| Race | Date | Course | Results |
| --- | --- | --- | --- |
| Round 1 | March 5th - 6th | Okayama International Circuit | 5th |
| Round 2 | April 23rd - 24th | Ebisu Circuit West Course | |
| Round 3 | May 21st - 22nd | Meihan Sportsland C Course | |
| Round 4 | June 18th - 19th | Autosportsland Sunagawa | |
| Round 5 | July 16th - 17th | Mikawa Sportsland | |
| Round 6 | August 6th - 7th | Twin Ring Motegi South Course | |
| Round 7 | September 10th - 11th | Speedpark Koinoura | |
| Round 8 | October 8th - 9th | IOX-AROSA Sportsland | |