EXEDY launches RACING RIDE SERIES motorcycle clutch discs for racing.
Ultimate controllability and heat resistance combined!
Optimal controllability during clutch operation significantly reduces the stress on the rider when starting.
Due to its high heat resistance, these clutch discs demonstrate stable performance even when they are subjected to high power such as during sprint race starts.
The product is available at our distributor Baby Face Co., Ltd.
URL https://www.babyface.co.jp/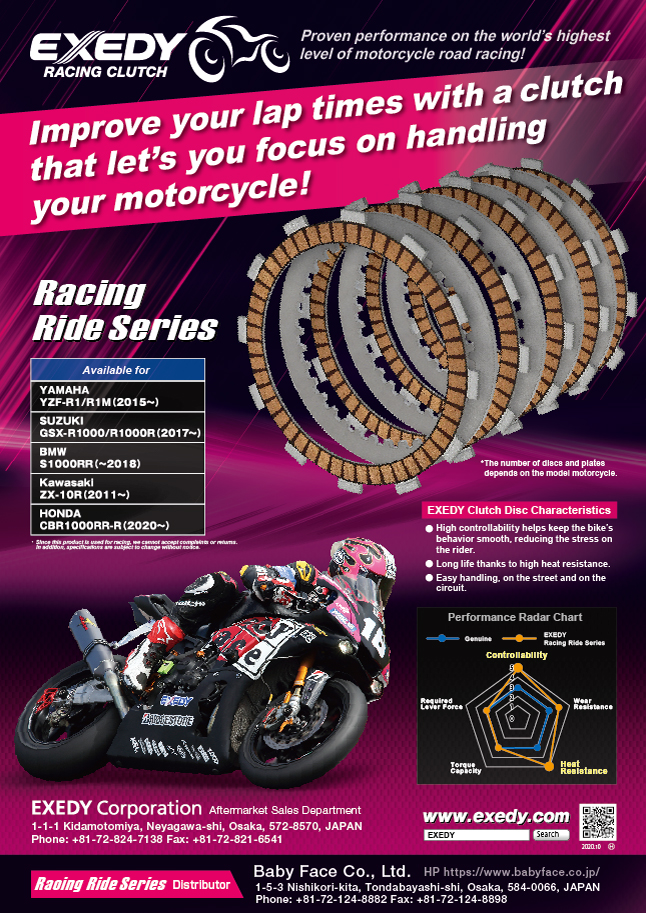 Download the ad in PDF form here.
If you have any questions about our products, please feel free to contact us.
EXEDY Corporation Aftermarket Sales Department
1-1-1 Kidamotomiya, Neyagawa-shi, Osaka, 572-8570, JAPAN
Phone: +81-72-824-7138 Fax: +81-72-821-6541 mail:sbc@exedy.com